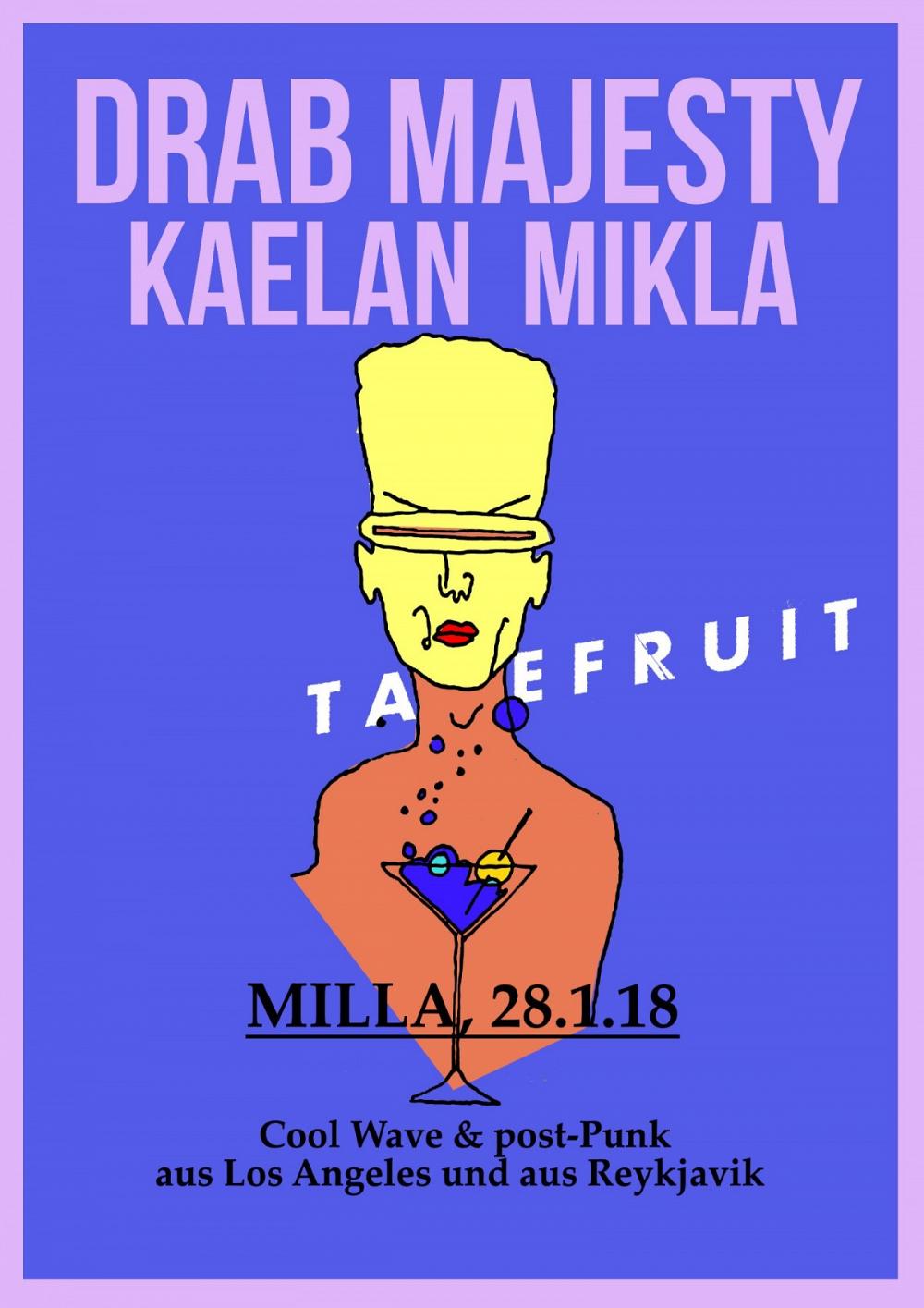 Drab MajestyKælan Mikla
Tapefruit zeigt:
c o o l w a v e
"Drab Majesty is an inter-dimensional platform aimed at channeling aural and visual messages founded by a human being from Los Angeles in 2013. [...]
While inherently guitar-driven music in the vain of The Chameleons or Red Lorry Yellow Lorry, Drab Majesty's sound is often nuanced by ethereal washes of icy keyboards and arpeggiated synthesizers, backed by heavy mechanized percussion and forked pulsing synth bass, all adorned with reverb-laden vocals reminiscent of a hallowed cathedral.
Part alien, part mime, part priestess — yet all summed up in the feeble form of a human looking body, Deb Demure aims to serve as a musical and visual medium marrying the void and the form.
Geschlecht: Neutrum (es)
Aktueller Wohnort: outer-space mortuary
Einflüsse: Icy Pillars