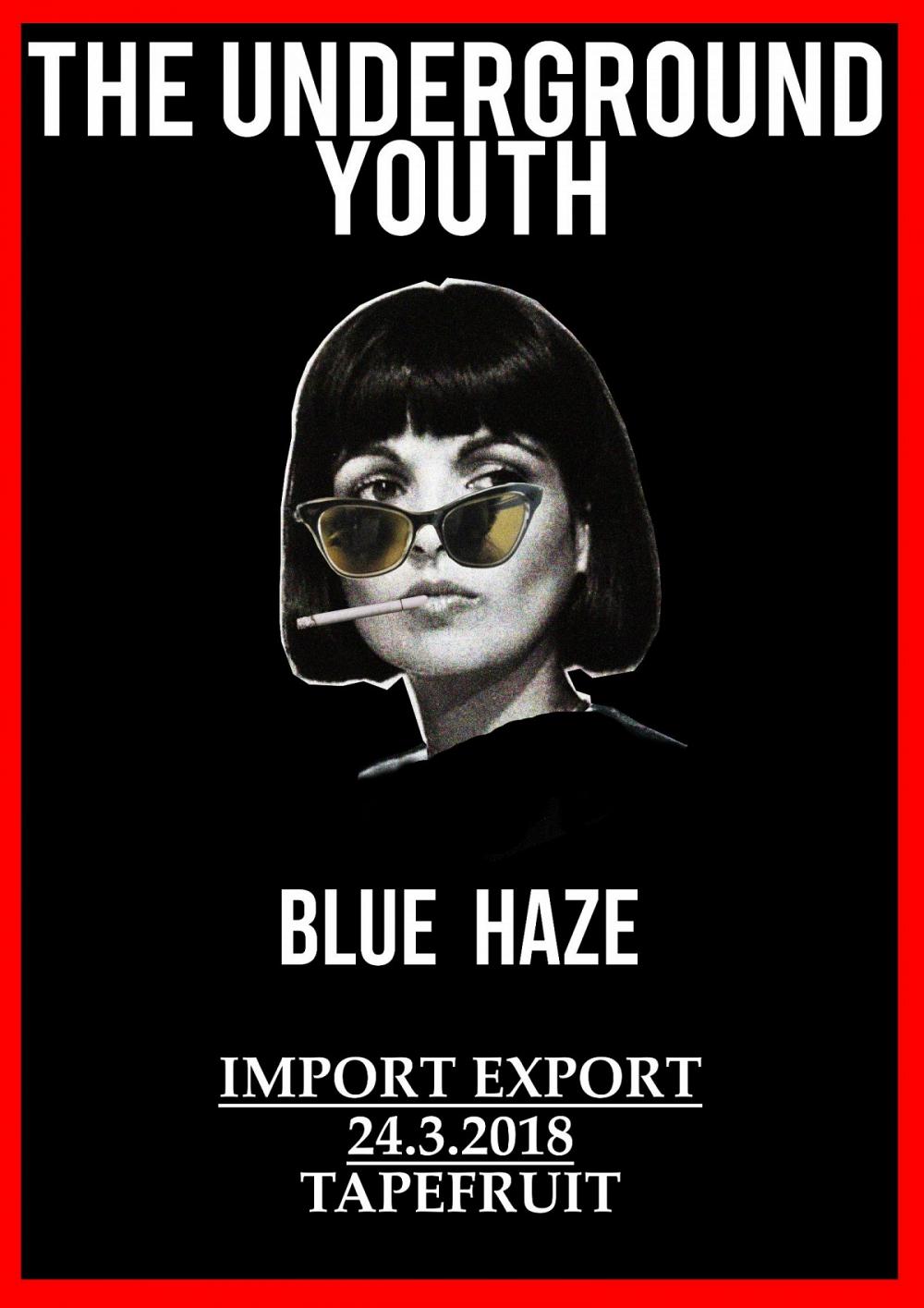 The Underground YouthBlue Haze
---
PRESALE IS ONLINE NOW: Get your Tickets here!
---
THE UNDERGROUND YOUTH
Started in 2008 as the bedroom project of Craig Dyer, The Underground Youth's blend of dark psychedelic post-punk music has developed a worldwide loyal fan base that continues to grow. Since 2012 the band have completed a number of lengthy tours through Europe seeing them consistently sell out shows and receive widespread praise for their festival performances.Through independent record label Fuzz Club Records TUY have released 5 LP's and 3 EP's, all of which have since sold out and been re-pressed. The band have recently relocated from Manchester to Berlin where they are in the studio recording a new LP to be released in early 2017.
BLUE HAZE
Ein blauer Dunst schleicht durch die Nacht. Eine Stimme hallt aus der Ferne. Laura! Seit wann bist du so unruhig? Such den blauen Nebel. Du wirst ihn nicht finden.
Schwere-Reiter-Str. 2
München